Services
Tailor-made packages to suit your needs can be developed, and no job is too small! If what you require is not included below, please ask.
The first one hour of a consultation with a client is free and there is no obligation. Costs are dependent on the level of skill required and the combination of tasks, and are always agreed at the time of order. My hourly rate ranges from £20 to £32 per hour with no additional VAT costs.
Correspondence / Organising your Diary / Monitoring Email – a PA service to keep on top of your day-to-day commitments and make sure you are well organised and do not let things slide. This efficiency will add to your business image.
Shorthand – you don't even have to write down what you want to say, dictate that letter or report over the phone for a really speedy service which saves you time and effort.
Word processing / Typing - whether its from handwritten notes, audio or shorthand get those documents, which you keep putting off until tomorrow, typed today.
Meetings and Minutes – if you need someone to attend a meeting and take minutes this service is available where feasible.
Mail shots - can be an effective way of generating new business from existing or potential clients. Personalisation, collation, labelling and mailing service.
Organise Systems and Develop Procedures – introduction of paperwork management systems to suit your requirements using Excel spreadsheets, Access databases and appropriate filing procedures. This may be a one-off fix which you can keep on top of yourself or ongoing maintenance and updating can be provided.
Meeting and Event Co-ordination / Travel Arrangements – Delegate the detail for hassle free organisation.
Book-keeping – can be a difficult task for someone busy running their own business, especially when your area of expertise lies elsewhere. Pass the recording of your financial comings and goings to someone who has that skill, using manual systems or QuickBooks software, to prepare the paperwork for your accountant. Bank reconciliations, VAT returns, and production of Management Accounts are all available.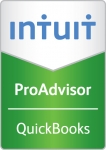 QuickBooks – installation, set-up, one-to-one training and on-going telephone support are all available. I have been a Quickbooks Registered Professional Advisor for 7 seven years.
Payroll – weekly, fortnightly and monthly payments or any combination. PAYE/NI recording and on-line RTI filing to HMRC.
Issue of Sales Invoices / Statements – to keep the cash flowing make sure invoices are issued promptly and payments chased to get the money in. If you are a sole trader it's difficult to be both the "salesman" and the "debt collector" to your clients. Delegate this chore and remain the nice guy.
Proof Reading and Editing – attention to detail is so important when you're producing literature or documents. Modern computer spellcheckers are useful but have their limitations. They are based on US English and are unable to distinguish the correct tense or even whether a word is correct (e.g. they would not pick up the difference between there and their).
Entrepreneur Packages – a tailored service offering the appropriate combination of support to meet your evolving needs.
Dissertation / Manuscript / Course Notes – presentation can be so important and make all the difference to first impressions.
► Contact me to discuss to your needs.